Established in 1993 CMAX is one of Australia's largest and most experienced clinical trial centres. Our expert team is committed to supporting innovative medical research in partnership with our national and international sponsors.
Centrally positioned in Adelaide, CMAX is located adjacent to The Royal Adelaide Hospital in South Australia's innovative Bio-Med City precinct.
We are pleased to announce the launch of Fusion Clinical Research. A new business that works with Contract Research Organisations (CROs), Sponsors and a network of General Practitioners (GPs) to provide medical trials in a community setting. We invite you to visit the new Fusion Clinical Research website and to share this wonderful new initiative with your contacts.
CMAX supports the #dontwaitmate campaign by the CCC (Continuity of Care Collaboration).
We are excited to announce an increase in our bed capacity to 66 inpatient beds.
CMAX is complying with all of the latest federal and state government public health directives, and closely monitoring for any updates. All staff, volunteers, participants and stakeholders are expected to be up to date with covid-19 vaccinations and vaccination status is checked prior to entry to our facilities.
 Unwell individuals - staff and participants - are asked to stay home and get tested; anyone presenting to CMAX who is not well is strongly recommended to return home.
Our core business involves healthy volunteers/participants, as opposed to individuals with medical conditions or concerns. Face masks are mandatory for everyone on-site, at all times, and face masks are supplied to all staff, volunteers and participants. Social distancing is maintained and frequent hand washing is strongly encouraged; hand sanitiser is available throughout the facility for everyone to use.
 • Pre-entry rapid antigen testing and temperature checks occur for all participants checking-in for their in-house stay.
• Pre-entry rapid antigen testing and temperature checks occur for all volunteers/participants attending spirometry encounters.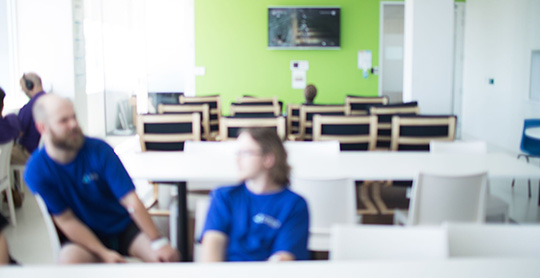 Clinical trials undertaken at CMAX have resulted in the advancement of global medicines and technologies, from cancer treatments to early warning bio-devices and hormone replacement therapies.
For more than two decades we have delivered early-phase clinical trials in partnership with pharmaceutical, biotechnology and device companies. We deliver to an exceptional standard, meeting all of the national and international regulatory requirements.
CMAX is Australia's longest established, independent facility for clinical trials and delivers exceptional quality.
Our new, custom-built facility opened in 2016 opposite the Royal Adelaide Hospital and adjacent to Adelaide's Bio-Med City, one of the largest health and life sciences clusters in the southern hemisphere, providing ready access to state-of-the-art facilities and equipment and world-class medical and pharmacology specialists.
Since 1993 we have delivered more than 600 early phase clinical trials, including more than 100 first time in human studies for our national and international clients which include pharmaceutical, biotechnology and device companies.
PARTICIPATING IN A CLINICAL TRIAL
CM1620
Healthy Participants
2 nights in-house + 1 visit
Administration:

IV

Eligibility Requirements:
MALES ONLY aged 18 to 55 years
BMI must be between 18 to 30kg/m²
Body weight must be above 50kg
Must be in good general health
Must not be taking any medications
No blood donation 3 months prior
No significant allergies
Non-Smokers
Suitable for Vegetarians / Vegans
Must not have participated in another trial within the past 2 months
CM2820
Healthy Participants
3 nights in-house + 1 visit
Administration:

Oral Capsule

Eligibility Requirements:
Males and females aged 18 to 65 years
Females must be of non-childbearing potential
BMI must be between 18 to 32kg/m²
Must be in good general health
Must not be taking any medications
No blood donation 2 months prior
No significant allergies
Non-Smokers
Must not have participated in another trial within the past 1 month
CM7221
Healthy Participants
8 nights in-house + 5 visits
Administration:

Injection

Eligibility Requirements:
Males and females aged 18 to 65 years
BMI must be between 18 – 30kg/m²
Must be in good general health
Must not be taking any medications (besides contraception)
No blood donation 2 months prior
No significant allergies
Non-Smokers
Must not have participated in another trial within the past 1 month
Suitable for Vegetarians / Vegans
CM6021 Part 3
Healthy Participants
9 nights + 2 visits + 1 phone call
Administration:

Oral Capsules

Eligibility Requirements:
Males and females aged 18 to 55 years
BMI must be between 17.5 – 30.5kg/m²
Body weight must be above 50kg
Must be in good general health
Must not be taking any medications (besides contraception)
No blood donation 2 months prior
No significant allergies
Light Smokers
Must not have participated in another trial within the past 1 month